Recipes tagged
Breakfast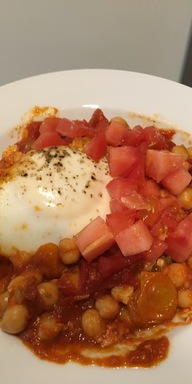 Smoky, just a little spicy, and high protein: shakshouka may be the prefect hangover food.
In a pinch, you can skip the whole deal with roasting the cherry tomatoes and just leave them out. I like adding a bit of roasty flavor to it, but some mornings I don't have the motivation.
You can …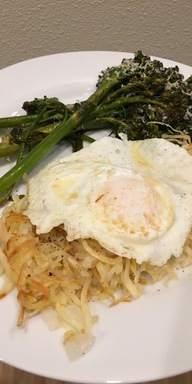 Shredded, scattered hash browns made with parsnips instead of potatoes. Here I describe the most basic form of these I've made, but you can add in pretty much anything before frying.
Anything starchy or fribrous (carrots, squash, celeriac, etc.) can be shredded in with the parsnips. Anything …