Recipes tagged
Sauce
Basic buffalo-style wing sauce, with a little brown sugar to help it stick better to wings with no breading.
My favorite hot sauce to use is a homemade one using fermented peppers, but you can use whatever you like or have on hand.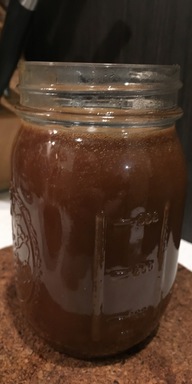 First off, you probably don't need to make your own dulce de leche from scratch. But if you want to, here's how.
I listed the active time as 5 hours because you're going to be boiling dairy, and I don't want anyone thinking they can just walk away from that and go run …