Every Kind of Hash Browns
Fri, Nov 9, 2018
Recipes from this article
I recently found myself in posession of more squashes and root vegetables than I knew what to do with. In particular, I had around a metric ton of parsnips because I love them and I was sure I'd find something to do with them.
At the same time, I found myself lamenting the lack of Waffle House in the Pacific Northwest. Sure, we've got diners—I can get a good waffle or a good fried egg—but nowhere else serves Waffle House hash browns. A while back I resigned myself to having to learn how to scatter, smother, cover, and cap my own hash browns.
So combining these two desires, I decided to dust off the grating disk on my food processor and hash brown everything. I started with the parsnips.
Shredded, scattered hash browns made with parsnips instead of potatoes. Here I describe the most basic form of these I've made, but you can add in pretty much anything before frying.
Anything starchy or fribrous (carrots, squash, celeriac, etc.) can be shredded in with the parsnips. Anything …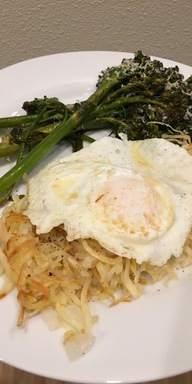 I tried variations on those for a few days: with a fried egg and roasted broccolini (as pictured above), topped with cheese, topped with blackberry jam and yogurt. All amazing.
So the natural next question: what else makes good hash browns? I tried the same basic method with several other base vegetables. Here are my findings so far:
Potatoes: great. The gold standard. Because of the types of starches in them, you can often get better hash browns by microwaving your potatoes slightly before shredding and draining them.
Parsnips: excellent. Possibly best hash brown medium. Yes, maybe even better than potatoes. Don't @ me.
Beets: striking color, okay flavor. Unimpressive, but still pretty good. Probably needs blue cheese.
A combination of winter squash, turnip, and rutabaga: better than the beets, but still not quite as good as potatoes. A great way to use up a mixture of different roots and squashes. Makes a better latke than it does a hash brown, though.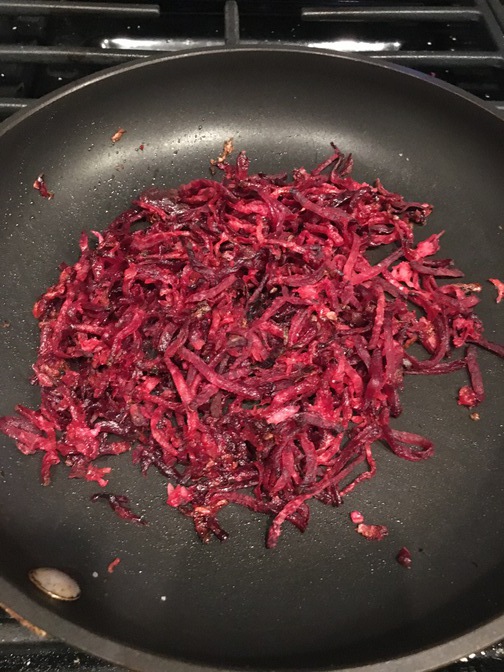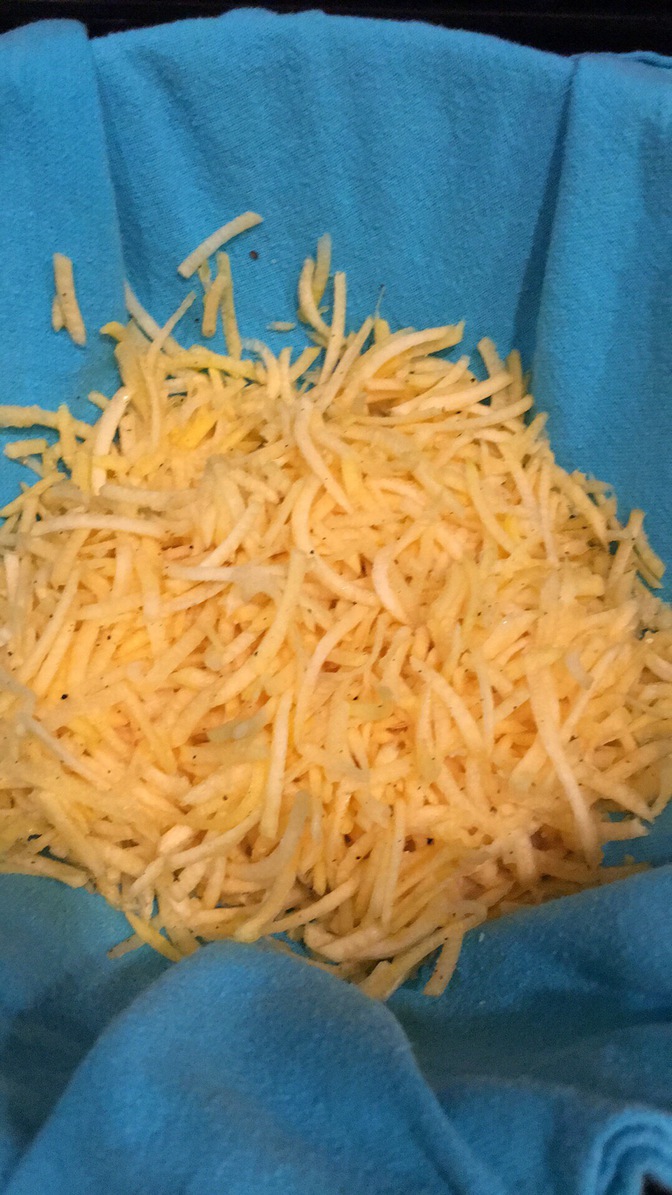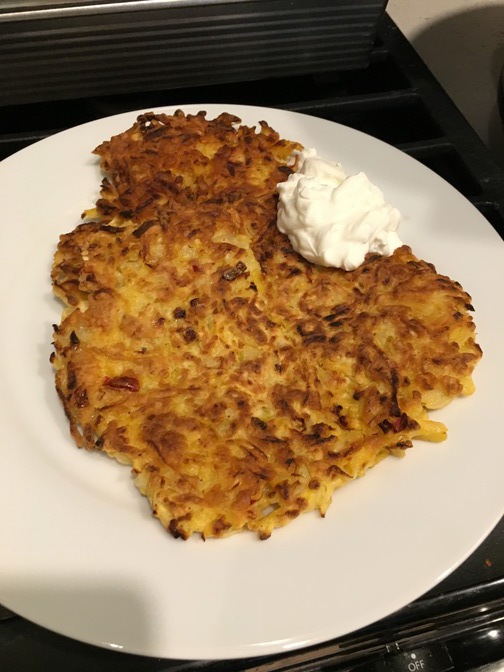 As the winter draws on, though, I may have an opportunity to publish an update to this list. Now that I know I can hash brown pretty much anything, it's become an essential technique for me.