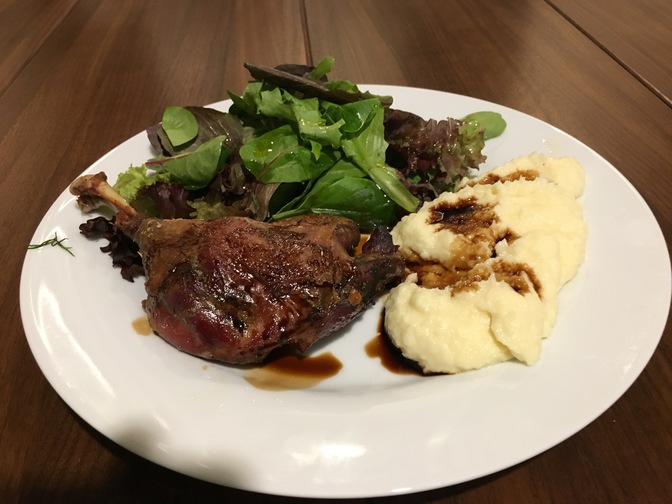 Buttermilk Garlic Parsnip Purée
Ingredients
2

large parsnips (or 4ish small)

¾ cup

heavy cream

¼ cup

buttermilk

4

cloves of garlic

3

sprigs of thyme

2 Tbsp

butter
Notes
This is my go-to side for a variety of meat dishes, and I'm going to lobby the family to replace the mashed potatoes at Thanksgiving. Don't know how successful I'll be there, but I expect to win at least a few converts.
Directions
Peel and chop the parsnips. Place them into a pot, cover with water, and salt liberally.
Bring to a boil over medium heat, then reduce to medium low, boiling until fork tender.
While the parsnips are cooking, peel and smash the garlic, then combine it with the cream, buttermilk, and thyme in a small saucepan. Heat on low until warmed through and infused with the garlic and thyme (about until the parsnips are done).
When the parnips are cooked through, drain them, reserving the cooking liquid, and place them in the work bown of a food processor.
Strain the cream into the food processor, then pick out the pieces of garlic and add those too.
Pulse a few times, then process until smooth, adjusting the texture as desired using the reserved cooking liquid. Season to taste with salt and pepper.