Raspberry Dulce de Leche and Dream Scones
Sat, Oct 20, 2018

Recipes from this article
It all started with an innocent Slack message: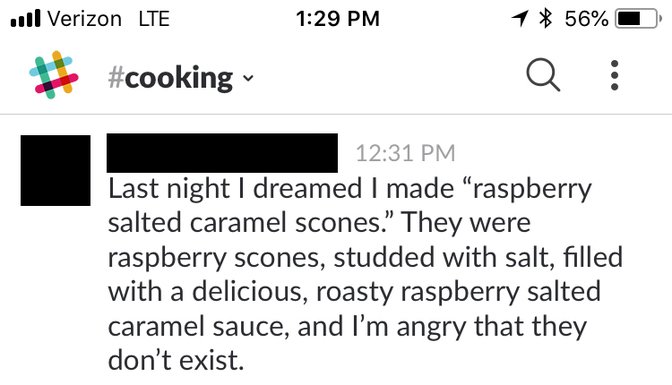 Now obviously I couldn't just let that continue to not exist (and realistically it probably did already exist, but I couldn't be bothered to search for it). And if I was going to make a caramel filling for scones, I was going to make some dulce de leche—it's got the right level of viscosity to stay in the center, and it fulfills the "roasty" requirement. The smart thing to do would be to make some dulce de leche by boiling cans of sweetened condensed milk, then mix in some raspberry jam.
But I'm a crazy person, and I decided this was my opportunity to learn to make dulce de leche from scratch.
First off, you probably don't need to make your own dulce de leche from scratch. But if you want to, here's how.
I listed the active time as 5 hours because you're going to be boiling dairy, and I don't want anyone thinking they can just walk away from that and go run …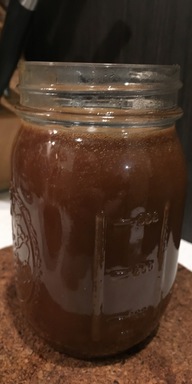 This recipe is based heavily on Alton Brown's method. I made a lot of it, because it's labor-intensive enough that it doesn't make sense to make just a cup.
As it turns out, it's not difficult to make, but it takes about a geological era to cook fully, and you can't really go too far away from it while it's cooking. Boiling dairy can go from tame to a tremendous mess in an instant, and it will know if you step outside for a moment.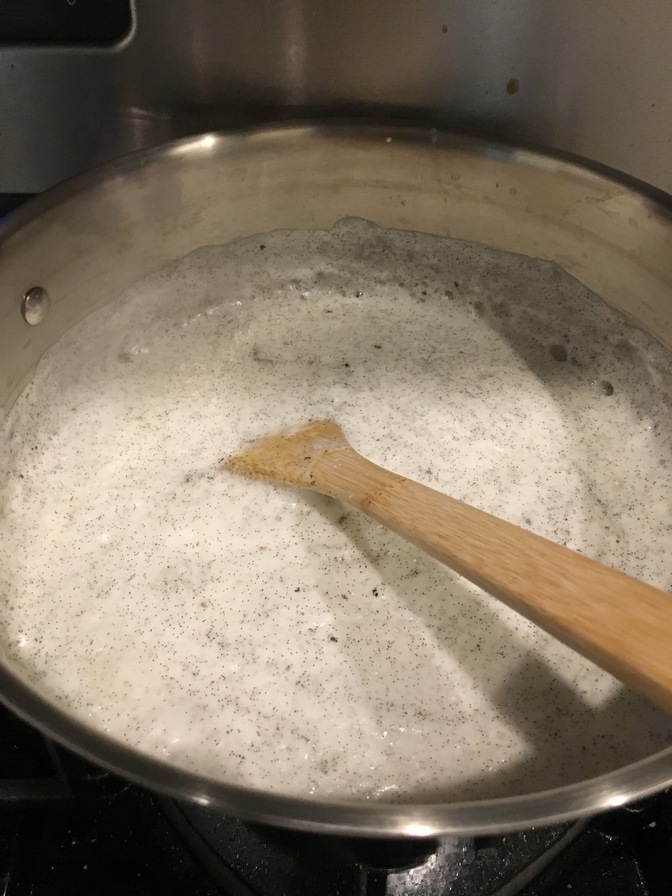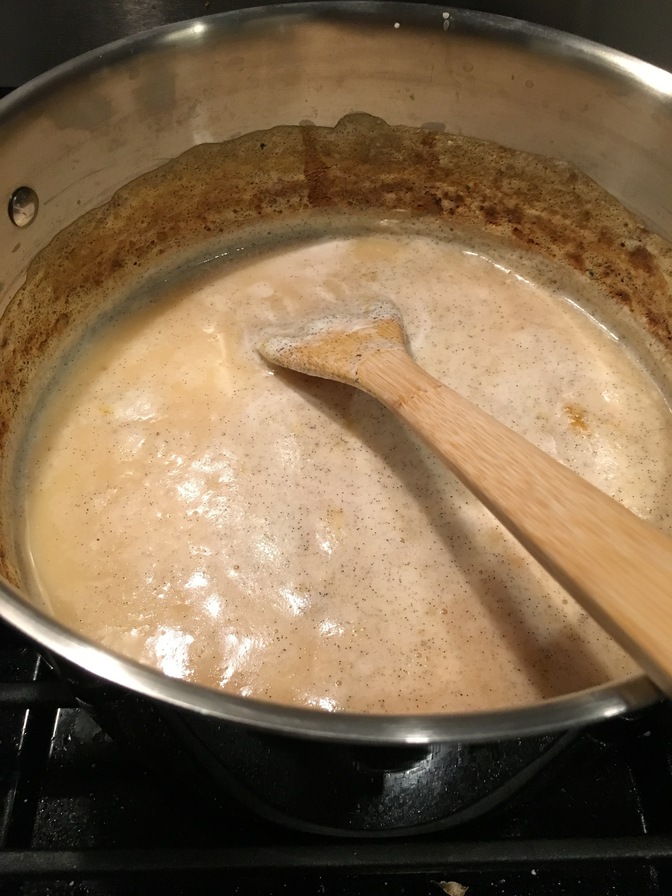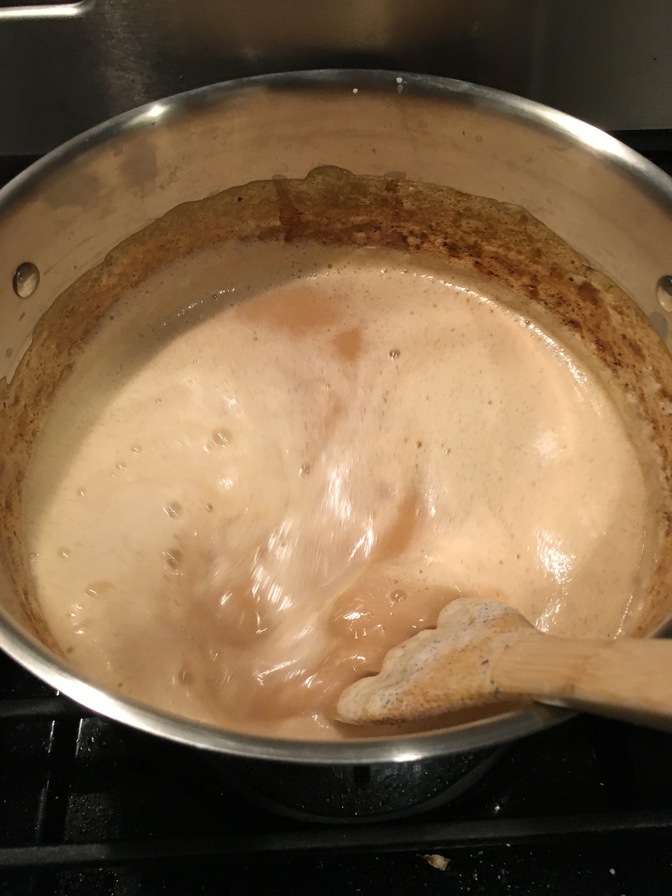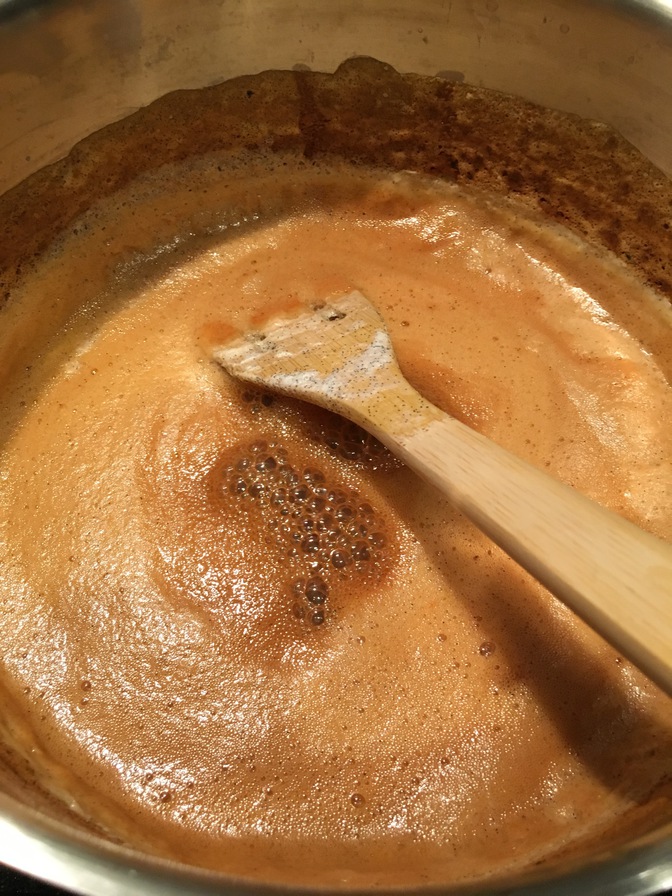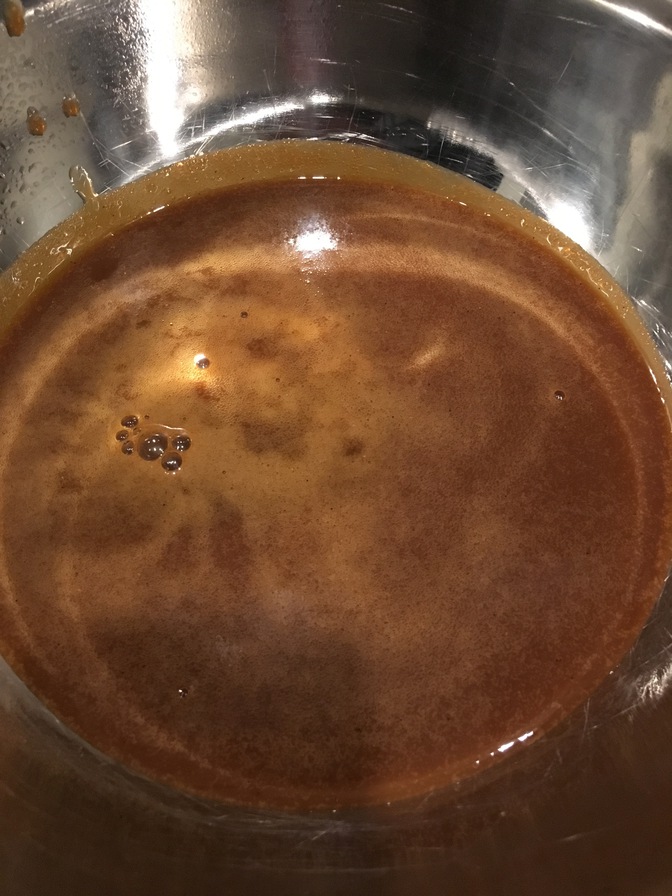 At this point I mixed in some raspberry puree, with seeds intact because I wanted that bit of texture to reassure you that real raspberries were involved in this whole process.
The resulting raspberry caramel formed the filling of those scones that inspired the whole exercise:
Based on some scones a friend of mine devised in a dream.
For the filling recipe, see my raspberry dulce de leche, or improvise another thick raspberry caramel.
For the raspberry juice, I puréed a bunch of raspberries and strained the seeds out of it.
Plus I used it in a few other things over the next couple weeks (like a variant on cranachan), and I'd be lying if I told you I didn't just eat a bunch of it off a spoon.