Recipes tagged
Confection
Based on some scones a friend of mine devised in a dream.
For the filling recipe, see my raspberry dulce de leche, or improvise another thick raspberry caramel.
For the raspberry juice, I puréed a bunch of raspberries and strained the seeds out of it.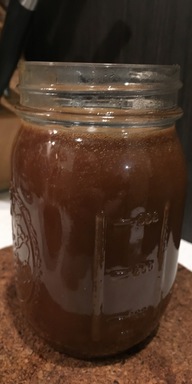 First off, you probably don't need to make your own dulce de leche from scratch. But if you want to, here's how.
I listed the active time as 5 hours because you're going to be boiling dairy, and I don't want anyone thinking they can just walk away from that and go run …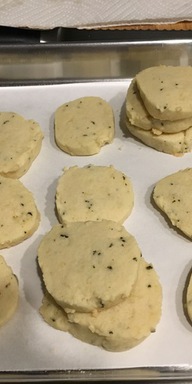 This is the result of a confluence of me being on a rosemary kick and my mother being on a quest for the shortbread cookies of her youth—solid and crisp when you're handling them, but sandy when you bite into them. The trick to getting that texture turns out to be replacing some of the flour …